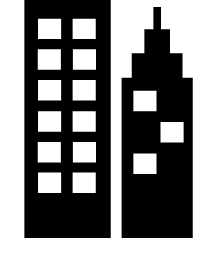 Quality upfront architectural design and planning are vital to future proof your ICT infrastructure for what is coming next.  The ever expanding range of 21st century business applications including cloud based options  requires a flexible and scalable architecture ready to accept whatever applications and technology is around the corner for your enterprise.
Resilient Asia Pacific prides itself on our professional architectural planning and solution design services. With many years of experience, our architects are experts in the following:
Server design and sizing
Storage Area Network design and sizing
Network design
Desktop and Mobile technology integration
Migration to new environments
IBM Power Systems (AIX and IBM i) architectural design and integration
Migration from older legacy environments (Including IBM iSeries)
Availability planning and Disaster recovery
Backup and recovery
Virtual machine planning and design
Cloud and hybrid cloud application planning
The Resilient Asia Pacific Team is known for attention to detail and delivering measurable business outcomes. We're at ease guiding technology choices focusing on lowering risk, improving efficiency, and reducing complexity.
Our experience enables us to contribute to the development, establishment and maintenance of a robust and scalable ICT Architecture, in accordance with best practices.